Zandbergen is specialised in "High & Heavy vehicle transportation". We primarily transport trucks, vans and agricultural machinery. Zandbergen High and Heavy B.V. operates with a modest but highly specialised truck-transporter fleet.
Like every other company, we are being affected by COVID-19.
We are dealing with the situation and are able to deliver your vehicles according to the rules and regulations of the countries involved.
About us
We are more than a group of experts. We are a family of like-minded people, using our passion and our skills to make a difference.
Sustainability
We trying to take measures where possible to reduce the environmental impact. We already made several improvements to our fleet.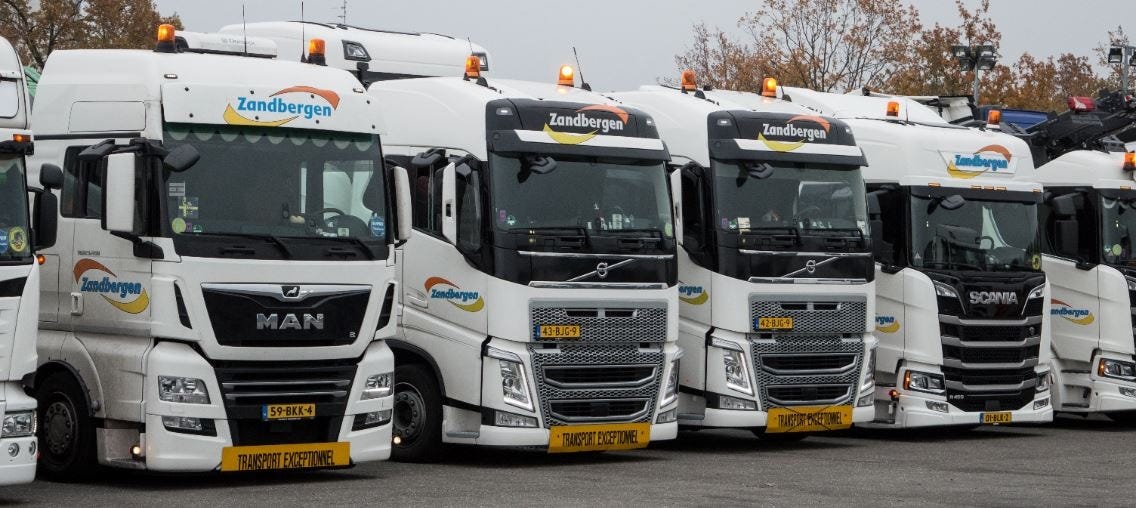 Let us take care of your vehicles
Would you like us to manage your transport requirements? Please contact us, so we can look together to your desires and our possibilities to manage the transport as efficiently as possible.